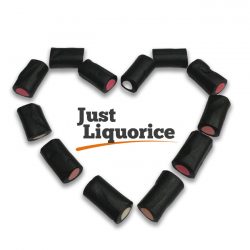 For the liquorice lovers.
Select FREE shipping when you spend over £20.*
View our selection of the finest Dutch liquorice. We have put together a fantastic choice of high quality liquorice sweets and one or two flavours you may not have tried yet, salty sweets, vegetarian options and traditional sweet, soft fondants. All delivered in biodegradable packaging materials and are 100% recyclable.
Best sellers this month...
Do you agree? Which one is your favourite?
All liquorice lovers are invited!
Sign up for your FREE Account with us today and enjoy the benefits of ordering your liquorice the easy way! You can manage your orders, repeat your orders and we will send you regular details of exciting offers, updates and competitions. 
Sweet, salty, vegetarian?
What our customers say...
"I bought some liquorice from your stall in Guilford last Sunday. I have been eating liquorice for the past 50 years but never tasted anything as delicious as your guppies and coins - fantastic products!'
'Amazing customer service as always! Thank you very much.'
Just Liquorice on Tour 2021.
We are delighted to announce the dates and locations of our Market Stands for 2021. Below is a list of the upcoming dates. To see all of our dates, please click here, Please come and say hello. We look forward to meeting you. The Just Liquorice Team.
9.00am 3.00pm

High Street, GL56 0AW

Very busy general market.

9.00am 3.30pm

Spring Gardens Car Park, GL20 5DN

General Market - second and fourth Wednesday - a third Wednesday if five in the same month.

9.00am 2.00pm

The Promenade Cheltenham GL50 9SA

Farmers market second and last Friday of each month

12.00am - 4.00pm

Market Street, Trowbridge, BA14 8EQ

This is a Mynt Image Gift & Craft event.

9.00am 1.00pm

Market Place, Fairford GL7 4AB

Selling from 8.00am to 1.00pm first & third Wednesday of each month.

5.00pm 8.00pm

Market Place, Fairford GL7 4AB

Selling from 5.00pm to 8.00pm Third Wednesday of July, August, & Sept.

9.00am 1.00pm

Market Place, Fairford GL7 4AB

Selling from 8.00am to 1.00pm first & third Wednesday of each month.

Suffolk Road, Cheltenham GL50 2AF

9.00am 1.00pm

Market Place, Fairford GL7 4AB

Selling from 8.00am to 1.00pm first & third Wednesday of each month.

9.00am till Late

Manor Farm, Frampton Court Estate, The Green, Frampton on Seven GL2 7EP